How Perimeter School Has Impacted Our Story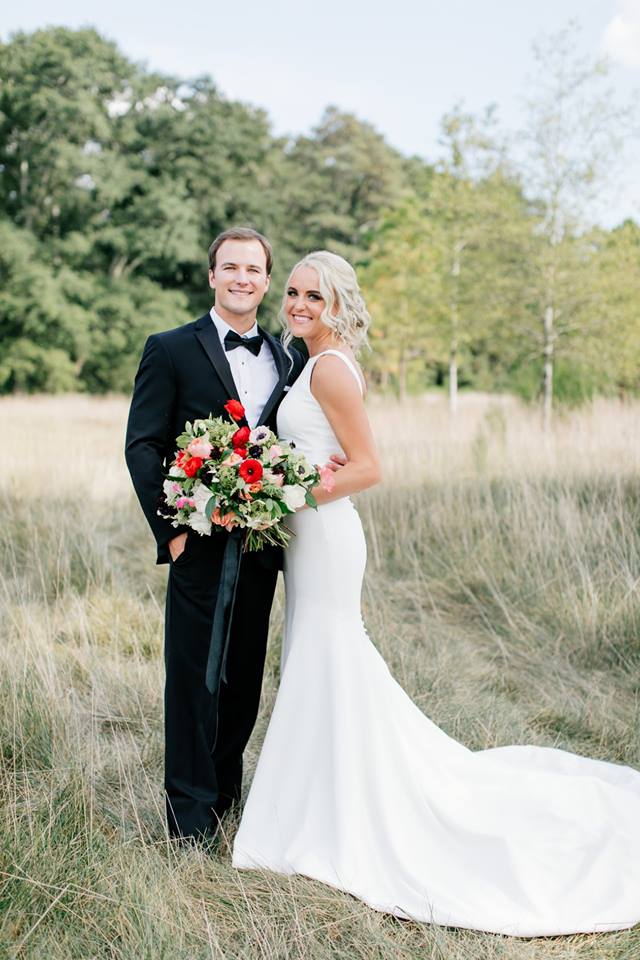 We are fortunate to come from the same background and education that laid the foundation for our walks with the Lord.
By Kate Gulley Potts and Kyle Potts, Perimeter School Class of 2009
THe Foundation
The two of us met in fourth grade at Perimeter School in 2004. Little did we know, we would get married in Perimeter Church's Day Chapel 14 years later.
Perimeter School has had a tremendous influence in our lives. We are fortunate to come from the same background and education. These vital components laid the foundation for our walks with the Lord.
During our time at Perimeter School, we were surrounded by godly leaders, teachers, and coaches who set Christ-like examples for us and encouraged us in our faith. Between Ms. Klein's morning devotion, Mr. Varner's Bible class, and Principal Hubbard's nature study, Perimeter School always pointed us to the Lord.
This influence also went beyond school hours. Our coaches taught us the importance of building each other up, working together as a team, and seeking to glorify God in all that we do.
carrying truth with us
It was hard leaving Perimeter School and going to Johns Creek High School, where the class size went from 60 to 400 students. It was very different from our years at Perimeter School, where we were surrounded by loving teachers and an environment that had little social pressure. During this transition to high school, we continued to look back on what we had learned at Perimeter School - to give our burdens to the Lord, to rely on Him in difficult times, and to see trials as opportunities for growth and a deeper understanding of Jesus. We carried these truths with us throughout high school and college, and we are still reflecting on them today as we are beginning our marriage.
On our wedding day, we had multiple friends from our Perimeter School class of 2009 in attendance. These faithful friends stood by our side as we made our marriage vows. These friends from our Perimeter School days have supported us and weathered life's storms with us.
Perimeter School provided us with a community of people who we now call life-long friends. Perimeter School's community also extends beyond our friends to our parents' friends and our friends' families. These relationships are lifelines. These friends are in our discipleship groups. They offer us accountability. They encourage us in our spiritual lives. And, we have fun doing life together!
Perimeter School has given us a huge family of believers who have impacted our story in so many ways. The beauty of all this is that this covenant community is continuing to bless us in our new life as husband and wife.
Kate and Kyle's wedding photos were taken by Dash Photography.